One for all and all for one.
A team is always much stronger than one person alone – and that's more important today than ever before. This is why the Jacob Metal Group pools its global expertise in recycling. At SJH, we've been contributing to the conservation of valuable raw materials for more than 30 years. As part of the Jacob Metal Group based in Hamburg, we are the hub of the international metal trade and a specialist in the professional reprocessing of non-ferrous metal raw materials.
OUR MISSION: For us, there's no such thing as waste, just raw materials.
We stand for the safe and environmentally compatible recycling of non-ferrous metals from industry and commerce. By professionally processing these metals, we produce valuable recycled raw materials, which we then feed back into the economic cycle.
OUR VISION: Resources are limited. Our ideas are not.
By consistently expanding our ability to recycle, we are promoting more sustainable use of materials to help minimise the global extraction of limited natural resources. All our concepts are based on the almost unlimited recyclability of valuable raw materials for future generations.
Regional responsibility
As a reliable employer and apprenticeship company, we assume responsibility in our local region. The importance of raw materials recycling in industry and society gives our employees the assurance that their work is meaningful. What's more, SJH is involved in local social projects and is proud to support community institutions. Through these initiatives, we help to foster connectedness and cohesion in society.
OUR RESPONSIBILITY: Long-term sustainability for people and the environment.
As a European employer, social responsibility – in matters large and small – is an integral part of our corporate culture. We understand the immense social importance of recycling, so the Jacob Metal Group operates responsibly with all the required certificates and permits in compliance with the applicable laws and regulations. We invest in all areas of the company, from quality improvement and occupational safety to new environmentally friendly technologies. Thanks to our decades of experience, and the fact that we are consistently using and developing the latest processing technologies, we are already contributing to conserving resources and protecting the climate today – and we will continue to do so in the future.
OUR VALUES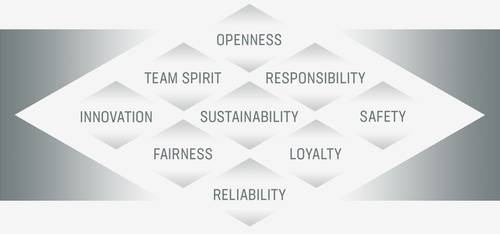 We are part of the Jacob Metal Group
Internationally active, regionally rooted and anchored in tradition – we, the Jacob Metal Group, are one of the world's leading family-owned companies when it comes to metal recycling. Our passion for metal goes way back to the 17th century in some parts of the company. Today, we are the leading non-captive European group of companies active in all areas of metal recycling and trading.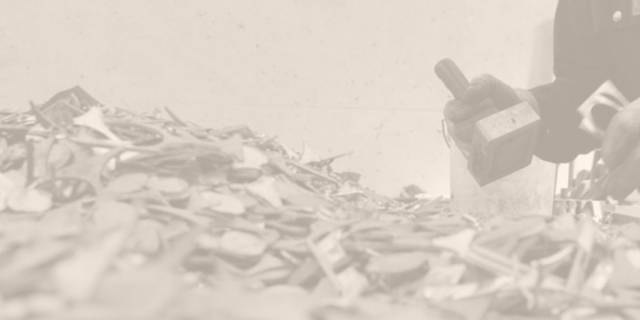 Is it in your DNA, too? Then apply to join us.